More digital insight
More bang for the buck
More communications impact
We help you use digitalization and data to create more communication and marketing impact on a sustainable basis.
More digital insight.
More bang for the buck.
More communications impact.
We help you use digitalization and data to create more communication and marketing impact on a sustainable basis.
"Entrusted advisors are the ones that you want
for the high-stake communication projects
in a corporate environment."
Axel Löber
Senior Vice President Brand & Marketing, E.ON
Cut through endless discussions
with data
Our advice for you is based on behavioral data of your
stakeholders on digital platforms. Because of our years
of corporate experience, we know how to transform data
into insights that resonate across all levels of your organization.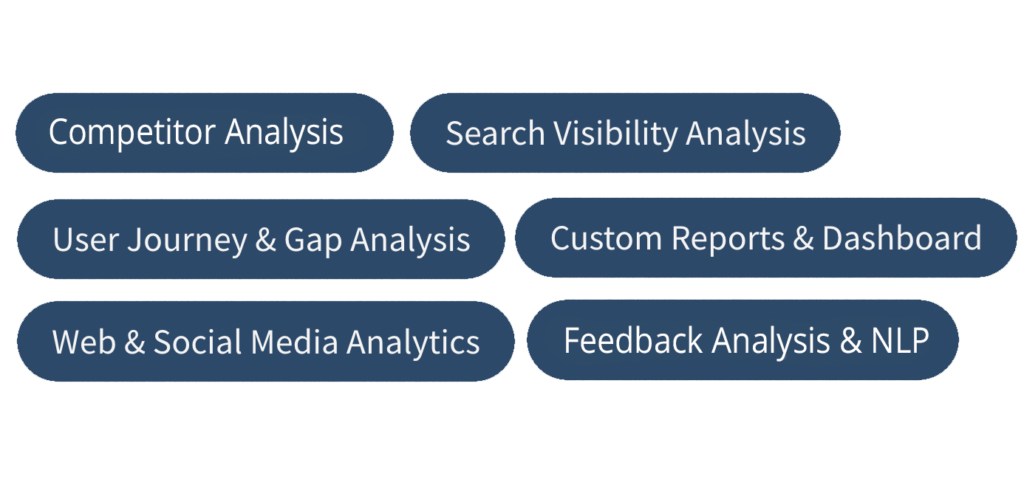 Enable innovation and growth with your web and intranet platforms
We develop and optimize user-centered platforms that
impact company culture and create business value.
Embed user-centricity
in your organization
Collaboration among often disconnected internal stakeholders from Communications, Marketing, Product Management, Sales, Customer Service, and IT is essential to reach a common understanding to build the optimal customer journey. We achieve this by utilizing proven methods, which we have implemented and optimized in several DAX companies.
"In my view, the strength of Entrusted is an ideal combination of analytical, technical and communications expertise. The team around Frank Sielaff has shown us with great commitment ways that represent an excellent, consolidated basis for further strategic decisions and adjustments. In addition, we experienced an extremely sympathetic, customer-oriented and strong consulting service with Entrusted."
Brigitte Alexander
Head of Brand & Live Communication,
Merck
"Frank Sielaff impressed us with both his communications and technical expertise. In particular, his ability to present complex technical issues in a comprehensible way and to communicate them at various levels within the company has been of great help to us."
Thomas Mailhammer
 Topic Lead SEO Core Web Vitals / Digital User Experience,
Allianz
"Entrusted analyzed a six-digit amount of our customer service requests through automation (NLP). This gave us critical data-based insights that led to improve customer touchpoints and essential processes.
Daniel Groh
Head of Digital Marketing & Communication,
Techem
Let's see how we can help you


Entrusted is a consulting boutique bridging the gaps between communications, marketing, sales, customer services and IT.
Based on more than 20 years of experience in DAX companies, we combine communications and marketing expertise with deep IT and analytics knowledge. We enable our clients to create more communications and marketing impact by using behavioral data to optimize user journeys on their digital platforms and establish common understanding in the organization.
Our services are always individually tailored to the strategic needs of our corporate customers. They include concepting and implementing web and intranet platforms, auditing and improving analytics tools, optimizing the visibility of topics and brands in web search, and establishing communication formats – delivered by lean and impact-focused project management.
We believe in creating sustainable value for our customers beyond a limited project scope. We thus help to embed change into complex matrix organizations by creating internal alignment and collaboration, establishing clear project communications, and building engaged user communities.
Frank Sielaff
Founder & Managing Director
Frank is an internationally recognized expert in digital communication and marketing.
→ Founder of Entrusted
→ Setup of the Digital Media organization at Merck
→ Award-winning projects
→ Speaker and author